Digital Videos
These digital streaming videos are all now available for purchase through http://www.lybrary.com/.
Terry LaGerould's SUPER SESSION 2015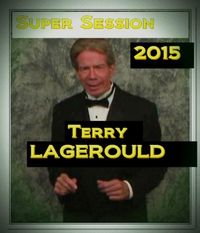 An exclusive: never before available anywhere, a new release as of July 2015.
Kept under wraps for over a decade, Terry LaGerould offers up a beautiful collection of his visually arresting, impromptu, magical miracles for 2015 . . . all backed by his uniquely strong presentational angles.
Includes: Blame It on the Milkman, Club Sandwich, A Puzzling Poker Hand, What Goes Down Must Come Up, Yanked, The Invisible Deal, Vigilante, Grand Slam, Outlaws, Flashjacks, and much more.
Yanked, Vigilante, Flashjacks, and Grand Slam are four routines you'll want to immediately add to your working repertoire. It is fun, memorable, amazing Magic that you'll enjoy performing anytime, anywhere . . . magic that is sure to delight any audience. Performed and taught by Terry LaGerould: available now at a ridiculously low bargain price of under twenty dollars US as well: under two dollars per routine.
Included as a bonus item is the performance and explanation of Terry's highly acclaimed "Red Hot Poker Hand" routine, a surprising stunner that is delightfully easy to do.
---
Terry LaGerould: SESSIONS / Die-Lirious / Die-Ametricks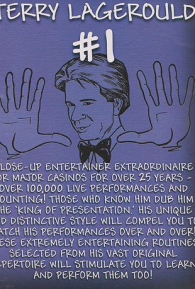 This video package includes the complete Sessions with Terry LaGerould and also Terry's extensive work with dice: Die-Lirious (complete, unique Dr. Sack's Dice Routine) and Terry's "Die-Ametricks" . . . a further bewildering series of visual changes with a pair of legitimate dice as performed at Caesar's for decades in Lake Tahoe, Nevada
In "Sessions with Terry LaGerould" Number One, you'll learn several memorable routines that you'll immediately want to perform. Their strength is undeniable, the amazement is self-evident, and Terry shows you how to truly entertain rather than just doing tricks.
The fully included Die-Lirious routine has been a standing ovation level routine for Terry and it can be the same for you.
---
Simon Lovell: Man of Danger Volume One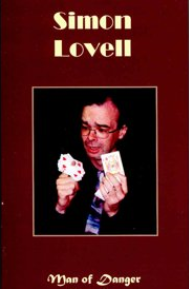 In this, the first part of Simon's accoladed three volume video package, we begin with "The Wobbly Wombat Set." This is full blown, non-stop unrehearsed action, where the audience and the magic are both the real deal.
Included are sterling performances of Simon's latest and greatest handlings of "Fingered Number Three," "Card To Wallet," "The Lemming Ace Exchange," and Simon's stunning multiple selection routine: "The Wobbly Wombat."
The performance is spiced with gags and bits of business too numerous to mention. The audience reaction will make you a true believer in Simon's high-impact, baffling creations: all performed and explained in detail by Simon Lovell.
---
Simon Lovell: Man of Danger Volume Two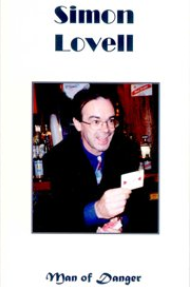 Simon Lovell at his very best, performing (and teaching) Heartless, Another Departed Point, Sleight-of-Tongue, Paper Roses, and much, much more.
Volume two begins with "The Heartless Set." Again, full blown non-stop unrehearsed action with an incredible audience and incredible magic. Included are excellent performances of Simon's finest handlings of "Heartless," "Another Departed Point," "Sleight-of-Tongue," and Simon's wonderful, poignant and memorable "Paper Roses." The performance is laced with jokes and gags the entire way. The audience reaction for this performance leaves nothing to be desired, Simon is truly on fire!
All performed and explained by Simon Lovell.
---
Simon Lovell: Man of Danger Volume Three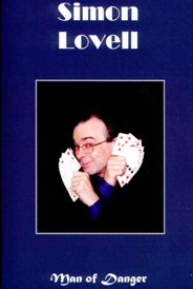 In this final volume, we begin with the "Packed Wallet Set." As before, Simon begins with the spontaneous magic and audience interaction as only he can do. Included are striking performances of "Lovey Dovey Sandwich","Elmsley Cut Elmsley," "The Packed Wallet," and Simon's show-stopping story deck routine, "Who Killed Lilly Longlegs?"
On all three volumes, after the performances we sneak away to the sanctuary of Bat Cave Studios where Simon breaks down all the performing details and tips the real work. Then, in a new analysis session, Simon gives you the why, the reasoning behind everything just witnessed. Finally, Simon returns to live performance for more fun and amazement.
Simon Lovell: Man of Danger is a video series that no lover of strong, commercial, performable magic should be without! You will laugh, you will learn and your magic will become more powerful.
---
The COMPLETE Simon Lovell Man of Danger Series . . . Vol. 1, 2, & 3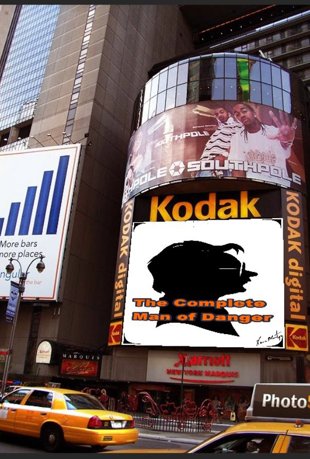 Remastered from the original digital footage, this is the substantially improved quality compared to the original VHS product. It is Simon Lovell at his magical best.
All three Simon Lovell "Man of Danger" videos bundled together at a bargain price. this is Simon Lovell offering extremely strong routines certain to delight any audience . . . performed and explained.
---
Simon Lovell's "Strange & Unusual Hobbies" Show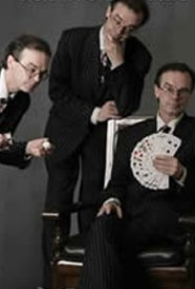 This is your chance to grab a front row seat for the whole Simon "Strange & Unusual Hobbies" show, filmed at the Soho Playhouse in New York City. This has never been available before, anywhere, in any format.
Part con-man, part conjurer and all entertainer, Simon Lovell's 'Strange and Unusual Hobbies' is a show and tell into the devious mind and methods of hustlers, hucksters and cheats. A "raving nutter," Simon's acts of deception are powerful and his execution flawless, as he takes audiences through his wild collection of tricks and cheats. A hilarious and awe-inspiring evening of pure entertainment by one of the most potent and radical innovators in the arcane arts of cheating, practical jokes, off the wall humor and more!
Also included is an extended, exclusive interview with the slightly demented and sometimes lightly crazed "Head Lemming," Simon Lovell. This video contains "mature content."
---
Simon Lovell Live "The Lemming Unleashed"
A vintage performance by Simon at Monday Night Magic, including: Getting To Know You, Clint Eastwood Versus the Ballerina, 1-800-MENTAL-HEALTH, Sleight of Tongue Plus, Twisted Rose, The Mysterious Floating Orb of Zanzibar, Souls Torn Asunder, The Angst of Puppetry, Meanderings at the End of the Ride, plus an exclusive half-hour interview.
---
Mike Gallo "The Dynasty Continues"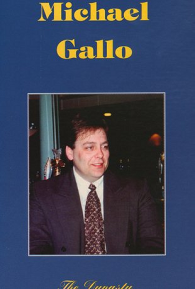 Mike Gallo has developed some of the most memorable coin and close-up routines available. This tape proves it! This is mind-melting close-up, performed before an impromptu audience then taught by Mike Gallo in detail.
This is Mike Gallo's favorite video of his quite substantial works. He will fool you and fool you badly . . . and you will love learning and performing these routines.
---
Chicago Bar Magic by Randy Wakeman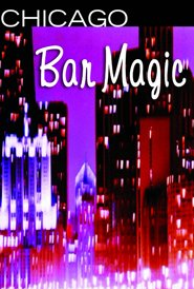 Performed by Randy Wakeman before random, live audiences . . . then explained and taught in full detail.
Over the 1950s, 1960's, and through the 1970's a brand of bold and direct close-up magic was developed in Chicago, Illinois. These effects were known for simplicity, clarity, and strength of effect, and the POWERFUL response they elicited. Chicago magical legends Don Alan, "Heba Haba Al" Andrucci, "Senator" Clarke Crandall, Frank Everhart, Jack Murray, Johnny Paul, James Patrick Ryan, and Matt Schulien forged their reputations with these effects, and now you can too.
While these quick, direct, simple, baffling effects delighted Chicago audiences for decades, they were far less widely known and practiced outside of Chicago nightlife venues. Many of these terrifically effective pieces have evaporated into the ether, for no other reason than they are not the "latest." To say that you could make your living performing these eternal impossibilities is beyond dispute. Many of our most talented trailblazers have done precisely that!
NOW'S YOUR CHANCE! If you're just getting your feet wet in close-up entertainment, let this information serve as a springboard for mastering quality magic. If you're a close-up veteran, you'll find yourself wondering why you aren't performing these gems regularly. It's our suspicion that you soon will be!
All are performed before impromptu audiences, and clearly taught so that you can perform these treasures with unprepared objects in no time flat!
---
Randy Wakeman Video Complete Series Volumes One, Two, Three, Four
Some SIXTY complete routines are performed and explained! As far from a "one trick wonder" type offering as can be imagined, when you get the series you are just paying just one dollar and thirty-five cents per routine.
This is the complete set of all four vintage Randy Wakeman instructional videos. now available streaming for the very first time. It includes performances and thorough explanations of most of the pieces from Randy's first trilogy of books (Formula One Close-up, Randy Wakeman's Special Effects, Randy Wakeman Presents), Randy's Linking Ring Parade, Randy's Genii issue, Randy's one-man issue of Harry Lorayne's Apocalypse . . . and much, much, much more.
Originally selling for over $150 on VHS, you can now get them all right here for a mere fraction of the original price when you buy the complete series. It is a huge amount of material, memorable close-up you'll enjoy performing . . . and your audiences will love watching!
This is well over 6 hours of performance and instruction. No details are left out.
Randy Wakeman Video Volume One:
Runtime: 1:24:22
Randy Wakeman Video Volume Two:
Runtime: 2:00:22
Randy Wakeman Video Volume Three:
Runtime: 1:29:11
Randy Wakeman Video Volume Four:
Runtime: 1:19:48
---
A Few of the Usual Miracles by Randy Wakeman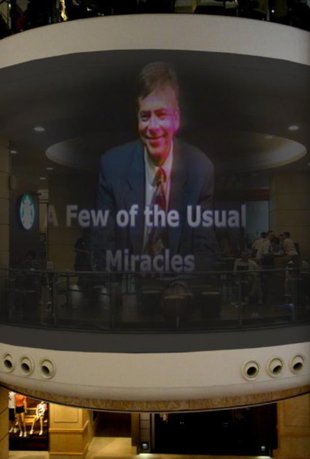 In this vintage & somewhat wacky video, Randy Wakeman demonstrates and explains in great detail his work with "Small Packet Ambitious," "The Visitor," the Rainbow Deck, Tom Gagnon's Impromptu Haunted Deck, Gagnon's "LBD Aces," and much, much more.
Miscellaneous mayhem by Simon Lovell is also included. And yes, although this isn't exactly "Team America" . . . puppets are involved.
---
Ed Marlo: Thirty-Five Years Later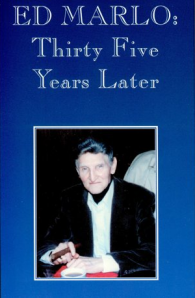 An important historical video, the only live lecture video of the Cardician himself, Edward Marlo, ever released.
As an included no extra cost bonus, the entire video production is also restored in monochrome, which may be more enjoyable for you when viewed in HD. You get both editions complete, so the choice is yours.
---
Ed Marlo: Private Studies Video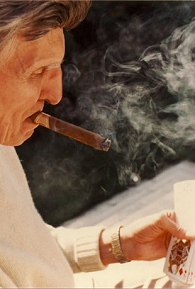 Ed Marlo performs and teaches some of his greatest secrets, gleaned from private footage.
---
Ed Marlo: Seconds, Centers & Bottoms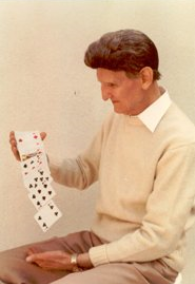 Watch the master as he goes through advanced dealing and pass techniques, as only Eddie could! Exclusive, historical footage is now available in a digital format for the first time for serious card workers everywhere.
---
Ed Marlo Confidential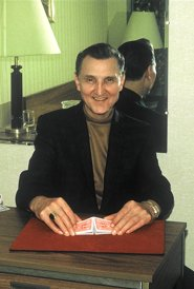 A wonderful look at the life and times of Ed Marlo, with vintage, rare, underground footage. Called "one of the most important tapes of the Millennium" by Matt Field, this tape lets you get to know the real Ed Marlo!
---
A Visit With Heba Haba Al Video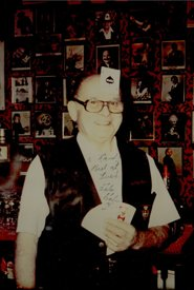 The only videotape ever released of one of Chicago's most beloved bartender/magicians, the "Great Heba Haba."
"How wonderful that this footage has been preserved for the charm, the methods,and the trick selection of the man Jay Marshall described as "the grandfather of bar magic in Chicago" are there to be studied and learned from. Even when you know what he is doing, and if you know card magic you will, he will still amaze you with the ease and the confidence with which he does it. Remembering that he may have had three tricks going on at once will only increase your awe. Highly recommended." – Phil Willmarth
---