Books
So Soon? by Edward Marlo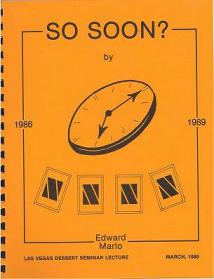 Original set of Ed Marlo's last lecture notes. $85.00
---
Rainbow Deck Book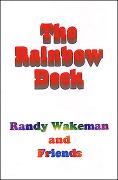 A perfect bound volume containing 12 knock-out routines from Randy, Jon Racherbaumer, Clarke Crandall, Ron Bauer...
$15.00
---
Randy Wakeman Presents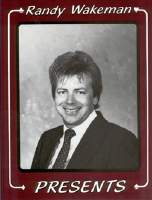 Critically acclaimed! Oversized, beautifully hardbound edition of over 150 pages, containing Randy's best close-up magic. Illustrated by Bob Nelson, foreword by Frank Garcia. Fabulous routines!
$45.00
---
Formula One Close-Up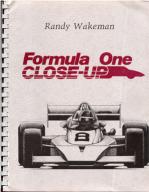 Randy's first book, in oversized spiral bound format. Magic from Randy and Ed Marlo, foreword by Marlo. 30 items, 84 8.5 x 11 pages.
$15.00
---
Randy Wakeman's Special Effects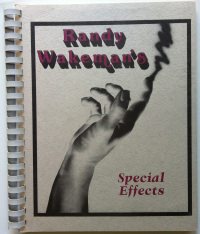 Fifty great close-up items, 112 pages in over-size 8.5 x 11 format, spiral bound. Special Ed Marlo section, illustrations by Bob Nelson. A book bursting with the quality of material you expect from Randy.
$20.00
---
RW Lecture Notes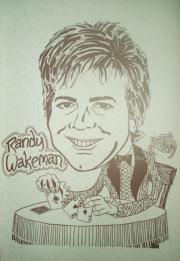 The core routines that Randy has performed and explained for his brother magicians throughout Europe, England, Japan, Australia, and New Zealand. Nicely perfect bound, and beautifully illustrated.
$15.00
---
RW Genii Issue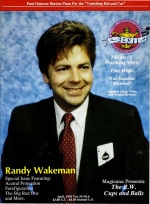 The April, 1991 issue of Genii Magazine, featuring Randy Wakeman and his close-up magic.
$6.00
---